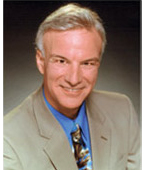 Host: Anti-Aging Psychologist Dr. Michael Brickey
Guest: Judith Gilchrist
Broadcast and podcast on webtalkradio.net. The podcast is also on the links below
Health Coaching to Get Healthier
[ 54:32 ]
Play Now
|
Play in Popup
|
Download
(to download, right click download and select "save target as.")
Been trying to lose twenty pounds and just can't seem to do it? You tried but sooner or later you had a rough day and something took over your body and shoveled in the Hagen Das? You wanted to develop your mind and bought a dozen books-and there is the stack of them, gathering dust? In short, your good intentions aren't materializing. Help! Just as personal trainers help people define and achieve their fitness goals, health coaches help people set goals and achieve their goals.
Today we will explore personal coaching with an emphasis on health coaching. Our guest Judith Gilchrist does health and wellness coaching and is a key trainer with the Hilton-Johnson HealthCoaching program. By learning what coaches do you may find you don't need a nanny, you can coach yourself. If you decide you do need a coach, today's program will make sure you don't settle for whatever coach happed to make a speech to your Rotary club, but carefully select a coach to meet your needs and assess whether the coaching is working.
Judith Gilchrist's websites are:
For health coach training: http://www.healthcoachtraining.com/judith
For her health coaching training seminar on October 1 www.healthteleclass.com/specialhc68z
To register for free classes: www.healthteleclass.com
Dr. Brickey's other websites are www.DrBrickey.com and www.Anti-Aging-Speaker.com.