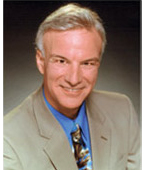 Host: Anti-Aging Psychologist Dr. Michael Brickey
Guest: Dr. Paul Gahlinger
Broadcast and podcast on webtalkradio.net. The podcast is also on the links below
Medical Tourism: Top Medical Care with a Free Vacation
Play Now
|
Play in Popup
|
Download
(to download, right click download and select "save target as.")
Imagine a limo picks you up and whisks you to a top hospital with top physicians. You stay in a beautiful suite with superb food and courteous attentive staff. The doctor spends time with you explaining the procedure and gives you his phone number and cell phone number. Sounds like treatment only the super rich get? Not necessarily. Dozens of countries are offering top medical treatments with top notch doctors and plush amenities for a fraction of what it costs in the US.
Americans are just discovering that they can get major dental work, cosmetic surgery, hip replacements and other surgeries and treatments while taking a vacation in countries like Thailand, Singapore, Panama, India, and Malaysia. And it often costs less for the treatment and vacation than they it would cost for the treatment alone in the US. Millions of people in other countries take medical tourism trips and vacations. Dr. Gahlinger predicts that medical tourism will be common in the US in five years and revolutionize medical care in the US.
The expert on medical tourism is Dr. Paul Gahlinger, author of The Medical Tourism Travel Guide. Before he became an MD, Dr. Gahlinger had a Ph.D. in medical anthropology and a Masters degree in Public Health. He has worked in dozens of countries, traveled in 120 countries. He worked as a physician in Antarctica and was a bioastronautical consultant to NASA.
On the show Dr. Gahlinger recommended the Medical Tourism Association at www.medicaltourismassociation.com. Dr. Brickey's other websites are www.DrBrickey.com and www.Anti-Aging-Speaker.com.