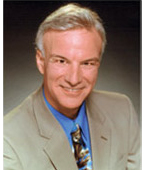 Host: Anti-Aging Psychologist Dr. Michael Brickey
Guest: Michael Eischen
Broadcast and podcast on webtalkradio.net. The podcast is also on the links below
The 5 Biggest Mistakes in Retirement Planning
[ 51:30 ]
Play Now
|
Play in Popup
|
Download
(to download, right click download and select "save target as.")
If the stock market went to counseling, it would get a bipolar, manic depressive diagnosis. It swings from what Alan Greenspan called irrational exuberance to its current depression and despair. You know you need to do good financial planning for the future, but with so many banks and financial institutions failing, it's hard to know whom to trust or what to do. Retirement planning expert Michael Eischen is a voice of reason among the chaos. He focuses on a combination of sound investments, carefully considering tax consequences, carefully considering inheritance issues, and keeping transaction fees low. Today we look at the mistakes people commonly make in financial planning and the principles involved in getting it right. In particular we'll focus on the the Five Biggest Mistakes in Retirement Planning.
The 5 biggest financial planning mistakes are:
chasing recommendations
reacting to markets (as opposed to following a strategy)
not considering tax consequences
paying excessive fees
inheritance planning mistakes
Michael Eischen, a Registered and Chartered Financial Consultant, Chartered Life Underwriter, and Certified Fund Specialist is President of the Eischen Financial Group. His practice uniquely focuses on retirement planning with an eye on long-term planning, tax implications, and estate planning. He also hosts an live call in radio show, Retire with Success on 1230 AM from 9-10AM in Columbus Ohio. Unfortunately it is not steaming of the web yet. His website is www.retirewithsuccess.com. Dr. Brickey's other websites are www.DrBrickey.com and www.Anti-Aging-Speaker.com.