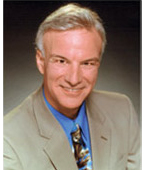 Host: Anti-Aging Psychologist Dr. Michael Brickey
Guest: Sexologist Dr. Robert Birch
Broadcast and podcast on webtalkradio.net. The podcast is also on the links below
A Fulfilling Sex Life for Boomers and Seniors
[ 48:48 ]
Play Now
|
Play in Popup
|
Download
(to download, right click download and select "save target as.")
While cake is good without icing, sex is the icing on the cake that makes intimate relationships especially sweet. Our humor is a good indication of how important sex is to us, and how much anxiety we have about it. It takes more than a little blue pill to have a fulfilling sex life. Sexologist Dr. Robert Birch has more thirty years experience working with men, women, and couples on sexual concerns. Although retired from clinical practice he still writes extensively how to have a more fulfilling sexual life.
Dr. Robert Birch has been a pioneer in sex therapy and has specialized in sex therapy for more than 30 years. He is the author of numerous books and e-books and an erotic novel. His hardcover books include Oral Caress: A Loving Guide to Exciting a Woman, Sex and the Aging Male, A Sex Therapist's Manual, Pathways to Pleasure: A Woman's Guide to Orgasm, Male Sexual Endurance: A Man's Book About Ejaculatory Control, Not to the Letter of the Law: Poetry in the Spirit of the Glosa, Rhubarb Pie: With Just a Taste of Naughty, A Bite Out of the Rainbow: A Mosaic of Erotic Verse, Tales of Erotic Encounters: X-Rated Short Stories, and Gray Pleasures. Information on all of his books is at oralcaress.com, which has books, DVDs, and a lot more. Note: his website and books are explicit.
Dr. Robert Birch is like an artist who loves his work. He is like a cook who loves to cook. Retire? Artists and cooks don't retire-they love their art and love their food. Talking with Dr. Birch is like talking with a Robert Frost or a Julia Child.
Most sex therapists talk a lot about technique. I love the way Dr. Robert Birch places the emphasis on outlook an attitude. His biggest emphasis is on sex as play. The spice is creativity and adventure. His metaphor is enjoying the trip whether you get to the destination or not. It is sex that lasts a lifetime. Some of the keys were focusing on the sensual as opposed to performance and talking positively, for example I love it when you do that as opposed to why don't you ever….
I found it fascinating that in his 30 years of research and clinical experience he finds a lot of middle aged men avoiding sex for fear they won't perform well. The shift to a mindset of a playful trip means there is no grade. I also was fascinated to learn that swingers have very clear rules. It was also fascinating that most people in open marriages eventually end up closing the relationship, that is making it exclusive, …or getting a divorce. Why, sex and relationships require trust and it's hard to have trust without rules and in an open marriage. Of course, Dr. Birch's first rule is play.
I am delighted to welcome our sponsor Dr. Barry Sears' Zone Labs. Dr. Sears developed the Zone Diet and is author of several best sellers including the The Zone and Toxic Fat. Listeners and readers can get a limited time 10% discount on your first purchase of Dr. Sears' supplements to help you stay healthy and lose weight. This includes vitamins, antioxidants, Zone snack bars, and much more. I especially recommend his fish oil which is double refined and has every batch tested to avoid toxins, metals and oxidation. To get the discount, go to www.ZoneDiet.com and use the promotional code "Ageless" or call 1-800-404-8171 and use the promotional code "Ageless." My recommendation: choose the customize button and (unless you are an elite athlete) Omega Rx and SeaHealth Plus, which also entitles you to three of Dr. Sears' books for free as well as the 10% discount.
Dr. Brickey's websites include DrBrickey.com and Anti-Aging-Speaker.com.