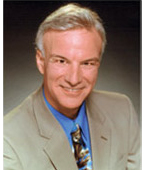 Host: Anti-Aging Psychologist Dr. Michael Brickey
Guest: Dr. Ryan Niemiec
Broadcast and podcast on webtalkradio.net. The podcast is also on the links below
Positive Psychology, Movies and Aging Well
[ 51:45 ]
Play Now
|
Play in Popup
|
Download
(to download, right click download and select "save target as.")
Historically psychology has focused on what's wrong. In clinical psychology, the emphasis on pathology was reinforced by insurance companies only paying for treatment of diagnosable conditions. Ten years ago Martin Seligman launched the field of positive psychology and made it the theme of his presidency of the American Psychological Association. Dr. Ryan Niemiec helps us look at movies from the perspective of positive psychology and see how that lens can help us live longer, healthier, happier lives.
Movies can have a tremendous influence on the quality of our lives. Often we dismiss them as mere entertainment. Just as a food critic notices and appreciates nuances in food because he or she looks for the nuances and studies them, we too can get more out of movies if we ask ourselves more questions about them. Movie critics tend to focus on acting, photography, and entertainment value. Positive psychology focuses on role models and character strengths and virtues, with a goal of helping us learn to live better lives. You might think of positive psychology as self-help made scientific. Dr. Niemiec obviously loves psychology and loves movies and like a food critic is teaching us to be more sophisticated, and to get more out of movies. Unlike the food critic, the process is nonfattening.
Dr. Niemiec is the Education Director at the Via Institute on Character. He is the principle author of Positive Psychology at the Movies and Movies and Mental Illness. His website is www.viacharacter.net. Dr. Brickey's other websites are www.DrBrickey.com and www.Anti-Aging-Speaker.com.