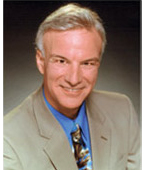 Host: Anti-Aging Psychologist Dr. Michael Brickey
Guest: Preventive Cardiologist Dr. Michael Ozner
Broadcast and podcast on webtalkradio.net. The podcast is also on the links below
Bypass Surgery and Stents Usually Do More Harm Than Good
[ 59:34 ]
Play Now
|
Play in Popup
|
Download
(to download, right click download and select "save target as.")
Three major research studies show that bypass surgery doesn't prevent heart attacks or death any more than conservative medical treatment. Further, research shows that angioplasties (with or without stents) don't prevent heart attacks or deaths any more than conservative medical treatment. There is little research to contradict these well designed, peer reviewed studies published in prominent medical journals. Nevertheless, 1.5 million Americans a year have angioplasties or bypass surgery.
Dr. Ozner is very polite and doesn't go for the jugular. He has his data speak. Cardiac surgery costs at least $60 billion a year and is the star and major profit center of most hospitals. While the medical profession is increasingly emphasizing evidence-based procedures, if it applies evidence-based criteria to cardiac surgery, it will kill the golden goose. It's amazing that while the data has been around for decades, cardiologists continue to urge angioplasties and by-pass surgeries extensively despite it not having any better results than conservative medical treatment, in most cases. I surprised that Dr. Ozner's colleagues haven't tried to tar and feather him for threatening their lucrative careers.
I have been trying to sort out how different experts and organizations are emphasizing different causes of cardiovascular. In rejecting the plumbing analogy for cardiovascular disease, Dr. Ozner's book describes a process that leads to cardiovascular disease. The process starts with excess LDL cholesterol burrowing into the artery walls, joining triglycerides, oxidizing, and prompting inflammation and its aftermath. An intervention at any stage of this process can help. Thus lowering cholesterol helps, lowering triglycerides helps, anti-oxidants help, balancing Omega 3 and Omega 6 fatty acids helps, as does good nutrition, exercise, and stress management. Unchecked, the ultimate problem becomes inflammation, which is not only key to cardiovascular disease but also most chronic diseases.
For those who resist following detailed regimes, the basic principles of the Mediterranean or his Miami Mediterranean diet are simple: lots of fresh fruits and vegetables, nuts, whole grains, lean protein (especially from small cold water fish), and eschewing processed food. I also note that Dr. Ozner's emphasis on stress nicely reinforced the show we had with Cardiologist Dr. Joel Okner and cardiac psychologist Dr. Jeremy Clorfene.
Overall I think The Great American Heart Hoax is the most important cardiology book in the last hundred years. Hopefully it will be a wake-up call for having cardiology become more evidence-based and more holistic.
Dr. Ozner's website is www.DrOzner.com. Dr. Brickey's other websites are www.DrBrickey.com and www.Anti-Aging-Speaker.com.