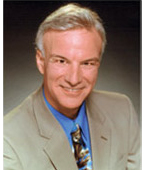 Host: Anti-Aging Psychologist Dr. Michael Brickey
Guest: Judith Horstman
Broadcast and podcast on webtalkradio.net. The podcast is also on the links below
The Future of Your Brain
[ 51:32 ]
Play Now
|
Play in Popup
|
Download
(to download, right click download and select "save target as.")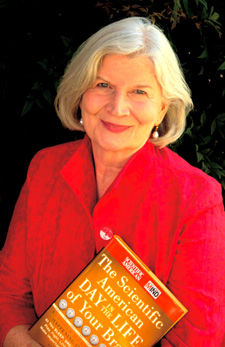 From a longevity perspective, it is the best time ever to be alive—so far. There are so many medical advances becoming available and incredible ones in the pipeline. Take good care of yourself so you will be able to benefit from these wonderful resources. From a cultural perspective, change is happening at a logarithmic rate. The change brings marvelous communication and educational opportunities worldwide. At the same time, it is fraught with ethical and political perils.
For the brain in particular, we are already seeing nanotechnology help with cancer, biotech helping some blind people to see and deaf people to hear, thought prosthetics help people better use prostheses, and deep brain stimulation helping tens of thousands with movement disorders. In the pipeline are stem cells to grow new brain tissue, artificial spare parts, robots, and brain chips. Just as we had the Genome Project map all the human genes in 2003. Now the Human Epigenome Project is mapping how human genes turn on and off.
Some of the key concepts we discussed were that at every age, even in people with dementia or terminal cancer, brains are still producing new neurons. The most important factor in whether those fledging neurons thrive or die is whether we challenge our brain enough with new, difficult learning. Other factors in brain health include socialization, exercise, and nutrition.
In studying literature, it is easy to get bogged down in the forest and only see trees. Judith Horstman's The Scientific American Brave New Brain gives both an aerial view and highlights of the most seminal brain research. It is written for the inquisitive layperson but also is valuable to scientists.
Judith Horstman's website is www.JudithHorstman.com Dr. Brickey's other websites are www.DrBrickey.com and www.Anti-Aging-Speaker.com.