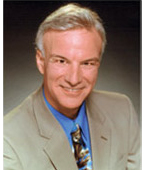 Host: Anti-Aging Psychologist Dr. Michael Brickey
Guest: Geriatric psychiatrist Dr. Marc Agronin
Broadcast and podcast on webtalkradio.net. The podcast is also on the links below
Aging and Mental Health
[ 55:13 ]
Play Now
|
Play in Popup
|
Download
(to download, right click download and select "save target as.")
Dr. Marc Agronin is Medical Director for Mental Health and Clinical Research at the Miami Jewish Health Systems and author of several books or geriatric psychiatry. His clinical work is in it large nursing home. Our interview focused on his most recent book, How We Age: A Doctor's Journey into the Heart of Growing Old.
The interview with Dr. Agronin works at several levels. First, it helps us understand our own aging and view our own aging with a good dose of optimism. Second, it helps us focus on how to relate to our own family and friends who are aging, especially when they are in hospitals or nursing homes. And third, it provides a model and ideas for psychotherapists.
Dr. Agronin is especially interested in stage theories such as Eric Erickson's and Gene Cohen's theories. One of my principles for choosing philosophies, religious beliefs, and therapy principles, is to favor optimism and positive views. Thus, I especially like Dr. Gene Cohen's stage theory and Dr. Marc Agronin's views on therapy with seniors.
What does it take to be a good therapist with people who are old? There is a Yiddish word, mensch, that sums it up. A mensch is a caring person with integrity, values, and character. A therapist who is a mensch takes the time to really listen, care, never give up, and do whatever it takes to help. My role model for a mensch therapist is Dr. Agronin.
Medicine has a financial hierarchy. At the bottom of the hierarchy are family doctors, pediatricians, and psychiatrists. Their average salaries are about a third of the average salaries for neurosurgeons and cardiac surgeons. Consequently, it is not surprising that there is a shortage of psychiatrists. Most psychiatrists today focus on diagnoses and medications and leave the psychotherapy to less expensive practitioners. In nursing homes the house doctor usually takes care of medications for pain, depression, and anxiety and psychiatrists are just consulted on unsual cases and behavior problems. Dr. Marc Agronin is a role model for what psychiatry should be and can be. Fortunately, his influence spreads far beyond Miami Jewish Health Systems through his books like How We Age, his books for psychiatrists and psychotherapists, and his presentations are professional conferences.
Dr. Agronin's website is www.MarcAgronin.com. Dr. Brickey's other websites are www.DrBrickey.com and www.Anti-Aging-Speaker.com.