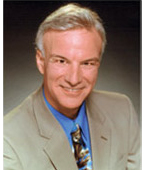 Host: Anti-Aging Psychologist Dr. Michael Brickey
Guest: Dr. Brett Ryan Fink
Broadcast and podcast on webtalkradio.net. The podcast is also on the links below
Taking Care of Your Feet
[ 46:51 ]
Play Now
|
Play in Popup
|
Download
(to download, right click download and select "save target as.")
Dr. Brett Ryan Fink, is an Indianapolis orthopedist who specializes in foot care at the Indiana Orthopedic Center. Dr. Mark Mizel is a retired academician and foot an ankle specialist. They are co-authors of The Whole Foot Book, a book that is a comprehensive guide to foot care and includes both practical and technical information.
I was very impressed with Dr. Fink's holistic, practical approach to foot care. Some of the key points were:
Most chronic foot problems don't require surgery
Improving posture often helps a lot
Choosing the right shoes is very important, including the stiffness of the sole, heel height, avoiding rubbing, and ways to adapt shoes for problem feet
Managing foot problems is usually about making tradeoffs between stressing one area of the body versus other areas of the body
Transitions to markedly different shoe types or athletic demands on feet should be gradual to build tolerance and avoid stress fractures or sprains
For healthy feet, going barefoot is desirable as it toughens the skin and exercises all parts of the feet
Dr. Fink's website is www.WholeFoot.com. The website he mentioned for shoe stretchers is www.heelingtouch.com. Dr. Brickey's other websites are www.DrBrickey.com and www.Anti-Aging-Speaker.com.