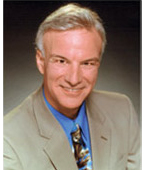 Host: Anti-Aging Psychologist Dr. Michael Brickey
Guest: Alex Doman
Broadcast and podcast on webtalkradio.net. The podcast is also on the links below
Orchestrating Your Life with Music and Sounds You Choose
[ 49:42 ]
Play Now
|
Play in Popup
|
Download
(to download, right click download and select "save target as.").
Alex Doman is the Founder of Advanced Brain Technologies and co author, with Don Campbell, of Healing at the Speed of Sound.
Alex Doman gives a very comprehensive and individualized perspective on intentionally taking control of what you hear. Matching sound and music to the states and outcomes you want is practically self evident. Healing at the Speed of Sound is like have a personal trainer for what you hear, and the consequent benefits of better performance and better emotional and physical health. Because of our limited working memory, we cannot focus on all the things we would like to all the time. But, we can take some time out periodically to consider how to optimize the sounds and music in our lives.
Miller's 1950s research on working memory found that most people can briefly remember 7 numbers, plus or minus 2. Working memory for letters and words is somewhat shorter. Legend has it that AT&T used his research to justify changing phone numbers from the first two letters of a word, plus 5 numbers, for example, Beechwood 45789, to seven numbers. Digit Span is one of eleven subtests on the Weschler (pronounced Wexler) Adult Intelligence Scale or IQ test. The Digit Span is one of its three subtests that comprise the Working Memory Index and is thought to be largely genetic in origin.
That well chosen music or Brain Builder exercises could somewhat enhance performance on Digit Span by helping you become more focused and relaxed makes sense. If it improves cognitive functioning beyond that by improving neural integration and speech perception it is quite a breakthrough. I certainly plan to try it myself.
I chose to interview Alex Doman because of the quality and importance of his book and research. I don't have any business relationship with him. If you are wondering what his products cost, his website indicates that CDs start at $16 and the Brain Builder program is $200 for up to five users.
His websites are www.HealingAtTheSpeedofSound.com and www.AdvancedBrain.com. Dr. Brickey's other websites are www.DrBrickey.com and www.Anti-Aging-Speaker.com.