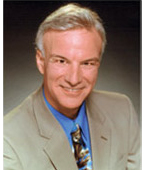 Host: Anti-Aging Psychologist Dr. Michael Brickey
Guest: Jeff Opdyke
Broadcast and podcast on webtalkradio.net. The podcast is also on the links below
Protecting Your Parents' Money and Retirement
[ 53:19 ]
Play Now
|
Play in Popup
|
Download
(to download, right click download and select "save target as.")
Today's show is Protecting Your Parents' Money and Retirement, with Jeff Opdyke. Jeff is a financial columnist for The Wall St. Journal and author of six books including Protecting Parents' Money: The Essential Guide to Helping Mom and Dad Navigate the Finances of Retirement.
You visit your parents and find a copy of Rolling Stonemagazine. It has their name on the subscription label and you know they don't know what Rolling Stone is. You realize it is time to see if mom and dad are managing their finances well and to see what their plans are for the future. How to go about it? That's where Jeff Opdyke comes in.
Our brains are wired to use it or lose it. If we aren't using math, doing our own taxes, following financial issues, we lose some of our ability to use these skills. In our teens and young adulthood, our brains are wired to be a little pessimistic and distrustful. That can help with survival. As we age, we develop habits of whom to trust and whom not to trust. Our brains gradually change to become more optimistic and trusting. Rapidly changing technology, financial products, and the economy can catch seniors unprepared. Health problems and medications may also dull cognitive skills. Finally, there are very skilled predators preying on seniors. All of these factors make seniors more vulnerable to financial exploitation.
The good news is that Jeff Opdyke shows us how to straightforwardly and honestly help parents, and how to coordinate the help with siblings. He also gives us a plan and resources for getting finances in order and making optimal decisions about insurance, Social Security, and healthcare. The bad news is that it can involve a lot of detective work and a lot of scut work.
One of his most important researched-based recommendations is that most people do better financially by taking starting their Social Security benefits as late as possible and, if needed, using IRA or other retirement accounts until the Social Security income starts. That is contrary to what most people do. One of his favorite sites for resources is the National Council on Aging www.ncoa.org. One of my favorites is www.Medicare.gov.
Dr. Brickey's other websites are www.DrBrickey.com and www.Anti-Aging-Speaker.com.