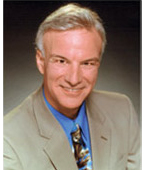 Host: Anti-Aging Psychologist Dr. Michael Brickey
Guest: Jerzy and Aniela Gregorek
Broadcast and podcast on webtalkradio.net. The podcast is also on the links below
Why You Haven't Been Able to Get Fit and Lose Weight
[ 1:02:52 ]
Play Now
|
Play in Popup
|
Download
(to download, right click download and select "save target as.")
We see someone who is obese and tend to think, if only they would reduce their calories and exercise, they wouldn't be fat. Such simplistic concepts make getting fit and losing weight difficult, almost impossible for most of us.
Aniela Gregorek has won five World Weightlifting championship and established six world records. Her husband Jerzy Gregorek has five World Weightlifting Championships and also has a world record.We're not talking about bulky muscle bodybuilder weightlifting. We're talking about very fit, high energy, agile weightlifters with quick movements. Aniela and Jerzy combined their own experience with optimal fitness with years of coaching athletes and nonathletes and authored, The Happy Body. It is a sophisticated integration of practical exercises you can do at home, surprising nutrition principles, and an emphasis of relaxation, posture, flexibility, and quickness.
My goal for health, wellness, and fitness is different than that of most fitness gurus. I want people to be as healthy as possible now and in our hundreds. I was delighted when I found The Happy Body and it emphasis on holistic health including strength, stamina, quickness, posture, flexibility, and avoiding injury and undue stress on knees and other joints. The exercises the Gregoreks illustrate in The Happy Body primarily use dumbbells and only take about half an hour. With what Jerzy and Aniela Gregorek say about aerobic exercise, I would add brief sprinting, such as running in place, on a trampoline, or down the block as fast and vigorously as possible for 10 to 60 seconds.
Pursuing sports can be a lot of fun. Most sports, however, aren't particularly healthy. Tennis has a lot of repetitive motion and can be hard on shoulders, arms, and elbows. Even golf has a lot of repetitive motion. Basketball and jogging can be quite hard on knees. Soccer includes head butting balls which is bad for your brain. Etc. Thus you are more likely to get fit and healthy from carefully selected holistic exercises like the ones in The Happy Body than from sports.The Happy Body is more than exercise. <BR
The Gregoreks' nutritional advice emphasizes very balanced eating with a lot of vegetables. Like their exercise advice, their nutritional advice was based on years of experimenting with themselves, other athletes, and nonathletes. Thus their advice to eat a snack or meal every three hours is carefully designed to encourage building muscle and metabolizing fat. Note that they find that to metabolize fat we need to be relaxed. Likewise sleep is important for metabolizing fat and losing weight.
When I looked at the book online and the $48.95 price I was reluctant to get it as I figured many readers might balk at the price. When I got it I changed my mind. The 8½ X 11 inch book is laid out like a color cookbook, schoolbook, or coffee table book. It is beautifully illustrated which makes it all the more enjoyable to read. It does contain everything you need to use his system other than the dumbbells.
Their website it www.thehappybody.com. Dr. Brickey's other websites are www.DrBrickey.com and www.Anti-Aging-Speaker.com.